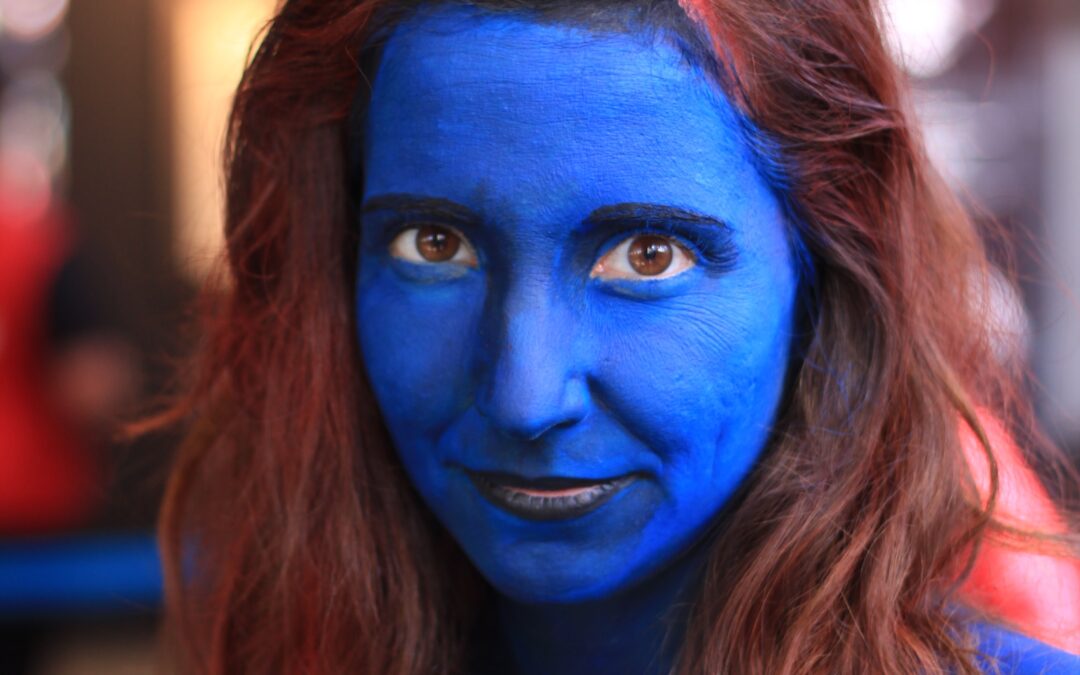 As I mentioned in my previous articles, I am trying to investigate the details of how the entitlements and API Service Protections are working and are planning to be rolled out (in the case of entitlements). I had a very interesting call with some of the nice people in the product team last which shed some more light on the entitlement issue and the best practice of how they suggest the API is to be used. The suggested method is that the API request load be spread out over the different users in the instance/tenant using impersonation. I will walk through what this means and what I think about this in the article below.
First, if you have not read my previous post on entitlement, I do suggest you do this first. It describes what entitlements are compared to the API Service Protection. I still see a lot of people mixing these up and that is not strange, but they are two different aspects of this, and we need to keep track of what we are talking about.
As mentioned in that article, the point of the enacting the Entitlements, when that is coming, which still is a bit unclear, is so that the compute consumed by a small organization is proportionate compared to a large organization. So, let us go back to the actual per-user licenses and have a look at an example.
Let us say we have a 5 000 Sales Enterprise org, that means that we get:
5 000 users who each have 20 000 API request entitlements.
100 000 API Requests for non-licensed users.
Compare this to a 10 Sales Enterprise org which will have.
5 users who each have 20 000 API request entitlements.
100 000 API Requests for non-licensed users
Both these are totally independent of how many instances the first or the second org has.
The first observation is of course that the 100k API Request for non-licensed users do not scale at all with the size of the organization or the number of users. How does this then go in-line with the goal that a large org should have more compute than a small? The second observation is that 20 000 API requests, which actual also the normal UI will be using, is very large. You would have to be one busy salesperson to be able to generate 20 000 API requests manually in 24 hours, so busy I am tempted to say it is virtually impossible to break unless you have very heavy automations running under your account. This was also what the Microsoft rep I talked to mentioned, that this large number is to be used on a per user basis. Hence the natural question was, if we use impersonation in the API, will the Entitlements honor that? The answer was unequivocally: yes.
Hence, this is the clear answer on how we need to create future integrations. We need to spread the load using impersonation over many of the users in the system.
Microsoft docs on how to do impersonation
If we do this the right way, it would probably be possible for most organizations to, over time be able to build a fix for this.
However, it will not be easy as we need to have a tight control of the privileges of all the users. Let me give you an example from a customer I work with:
They are an online travel agency and have people working at the destinations with very restricted privileges. A lot of bookings (orders) are integrated from the booking systems, these should hence be spread out over many users instead of the single application user being used today. There is not natural user to direct the bookings to, as it is a B2C business, and no person at the travel agency "owns" these customers per se, so the load needs to be distributed in a more randomized fashion. So, let us say we have these users:
John Smith – System Admin (Full access)
John Doe – Power User (can create orders but not refunds)
John Surf Dude – Destination Specialist (can view but not create orders, cannot even read refunds)
When rebuilding the integration, we can use user John Smith and John Doe but not John Surf Dude and the only way of generically knowing this is checking what we want to do and comparing this to the privileges of each user to get a shortlist of users that can be used for integration.
However, we do not want to use a user that is close to 20k API requests for that day, so we might need to query the current API Request entitlement usage per user, so that we can filter the current shortlist to an even shorter list before knowing which users to use for impersonation.
Analysis
A way forward. I think this can be used, although there are some tricks to it. For my customer we might be able to cut a significant amount of API calls this way which will make a huge difference when we compared to not using this technique.
Impersonation not always viable – as in the example above, when there is not obvious owner to link to, we need to figure some other logic out of how to spread the API entitlement load. And things start to become tricky.
Impersonation is complex.

More complex dependencies on security model
As mentioned above, trying to execute an action as a user that does not have the correct privileges won't work, so we need to know that first. And setting everyone as System Administrator just will not work.

Logical user or just random users – trying to map the users to some logical connection from the other system or just randomizing the load. Logical user is probably preferrable but probably will not be a very common pattern.

Integration often system-to-system not user-to-user

Integrations are more often done on a system-to-system basis, not user-to-user basis. When looking at CRM-ERP integrations for instance, the user base of these two systems seldom overlaps except for a few users.

Takes time to refactor code to handle impersonation – There are many organizations out there with numerous complex integrations. And changing integrations on this level will require significant work to be done and the question will be if there is time to complete this work before the entitlement feature goes to GA?
Strange audit trail – if we use randomized users to update or create data in dataverse that will undoubtedly create very strange audit trails, created by and modified by fields. These are some facts that need to be taken into consideration.
Power App – per App users have very few requests – Not all licenses have 20k API requests per 24h. The Power App per App has only 1000 API Request entitlement per 24h, these can run out just by a using the system heavily. So do consider the API Entitlements when looking at the licenses.
Still not GA – Entitlements have still not gone GA. Hence the best time to let Microsoft know what you think is good or bad about this is now. But do be civil, there will be some feature like this, that will handle fairness management of compute consumption. Contact Microsoft through your local User Group, your local MVP or via the comment below or send me a message on LinkedIn and I will put you in contact with the right people. You can also submit an idea to the idea portal.
There might be a point to binding all entitlements to users, in the case that if, in the future, any overshooting would not only result in angry emails, but service degradation or shut-off for that user. Imagine having creative citizen devs creating some infinitive looping Flow or massively recursive logic unknowingly which causes a lot of requests. This approach would then just cause a block for that user, not the entire tenant. Significantly reducing the severity of the problem.
Suggestions
Personally, I think this method is just way to complex. I think just having a simple pooling on the tenant level of all the API entitlements would be fair and then deducing all usage from this. I think that Microsoft could skip the 100 000 for the non-licensed user, for simplicity. Based on the examples above, that would make:
5000 Sales Enterprise
5 000 users who each have 20 000 API request entitlements.
Total API Entitlement for the Tennant: 100 M / 24 h
5 Sales Enterprise users
5 users who each have 20 000 API request entitlements.
Total API Entitlement for the Tennant: 100 K / 24 h
And all users, and all non-licensed users use from the same pool.
As for the potential problem of creative users potentially blocking the entire tenant, I would suggest adding a "per user" API request limit, which can be changed by the admins, but by default is set at exactly the same as the entitlements. That would allow admins to reduce the limit to 10k for enterprise users, to ensure the server-to-server integrations were still enabled in a proper and entitled way.
I think this would align with Microsoft's goals and make it easy to understand for customers and we do not have to rewrite tons of code and make strange workarounds. But maybe there is something I am missing. If so, and you see it, please leave a comment!